Celebrity Weddings of 2013
In the Celebrity world, people are always on the lookout for Who wed who?
To wrap up year 2013, we listed 12 celebrity weddings for each month of the year.
January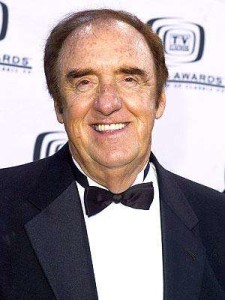 Jim Nabors and Stan Cadwallader
Actor Jim Nabors and his partner of nearly four decades, Stan Cadwalllader, were married in Washington State on January 15, 2013. Nabors, who played Gomer Pyle, was married in Seattle's Fairmont Olympic Hotel.
February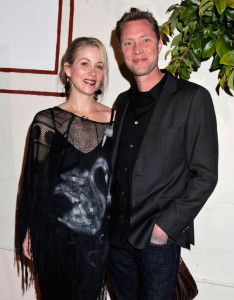 Christina Applegate and Martyn LeNoble
The Anchorman 2 actress and the Porno for Pyros rocker swapped vows in front of six guests — including daughter Sadie — in their L.A. home's living room Feb. 23.
March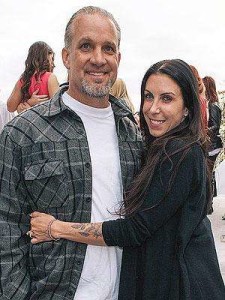 Jesse James and Alexis DeJoria
Jesse James married his fiance, Alexis DeJoria, in a ceremony on March 24, 2013, in Malibu, California. DeJoria is a professional drag racer.
April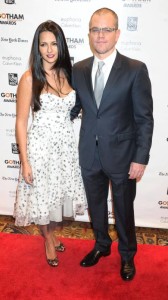 Matt Damon and Luciana Barroso
Eight years after tying the knot at New York's City Hall, the Behind the Candelabra actor and the Naaem Khan-clad brunette renewed their vows in St. Lucia on Apr. 13.
May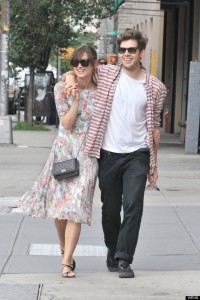 Keira Knightley and James Righton
The Seeking a Friend for the End of the World actress recycled a Chanel dress from 2009 for her May 3 London wedding in the south of France to the Klaxons keyboardist.
June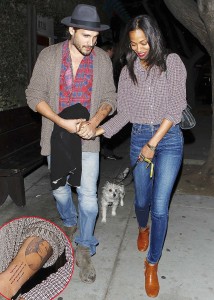 Zoe Saldana and Marco Perego
Keeping it hush-hush! Us exclusively broke news that Zoe Saldana secretly tied the knot with Italian artist Marco Perego in London in June.
July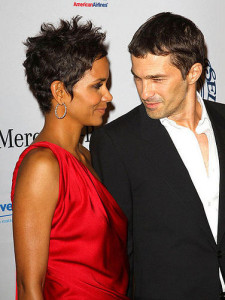 Halle Berry and Olivier Martinez
A very pregnant Halle Berry quietly married actor Olivier Martinez at Chateau des Conde in Vallery, France on July 13.
August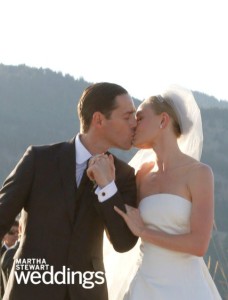 Kate Bosworth and Michael Polish
What a stunning bride! Kate Bosworth tied the knot with fiance Michael Polish in Philipsburg, Montana on Aug. 31. Bosworth wore two custom dresses by Oscar de la Renta.
September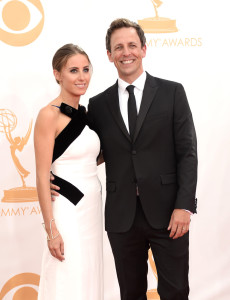 Seth Meyers & Alexi Ashe
The "Saturday Night Live" star and future "Late Night" host married longtime girlfriend Alexi Ashe in an intimate ceremony on Martha's Vineyard on Sept. 1.
October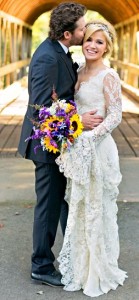 Kelly Clarkson and Brandon Blackstock
She's hitched, y'all. Kelly Clarkson tied the knot with her fiance Brandon Blackstock in Tennessee on Oct. 20.
November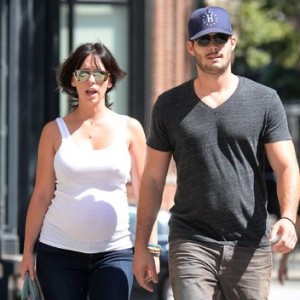 Jennifer Love Hewitt & Brian Hallisay
After announcing she gave birth to a baby girl, Hewitt's rep revealed on Nov. 27, 2013 that she and Brian Hallisay also tied the knot.
December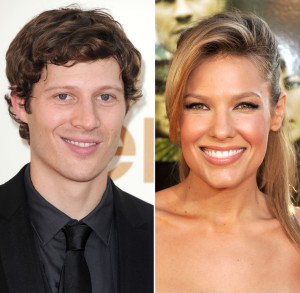 Zach Gilford & Kiele Sanchez
The couple tied the knot in California on Dec. 27, 2012 after a 13-month-long engagement.