How Soon Should You Shop For Your Wedding Gown?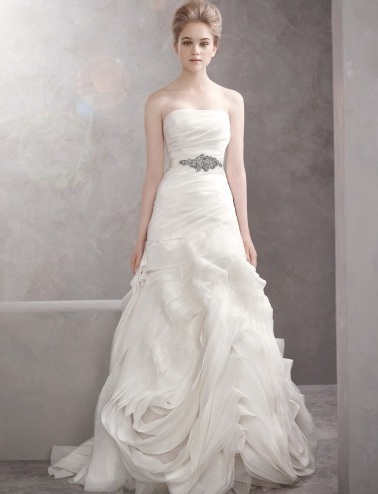 Once you said "Yes" to your Groom to be, the planning of the wedding comes next. Some like to have long engagement because it gives them more time to prepare the wedding itself. Some of the wedding couples I know do not hire wedding planners in order to save on their wedding cost.
What they usually do is to divide the wedding tasks and lists among them. For the Bride, most of the tasks assigned to her would be just like a walk in the park. But not for one thing. The Wedding Dress. It should be the perfect one. The one you have been dreaming of to wear on your big day.
And so we are asked, how soon should you shop and buy for your wedding dress?
The answer actually depends on you, the Bride. There are some that it is best to look for your wedding gown about 8-12 months before the wedding. If you opt for a custom made gown, ordering it a little bit early would always be a positive thing. There is enough time for alterations and changes should the initial one do not meet your expectation. If you are the ones who opt ready to wear gown, then this would be a perfect time to browse and check sales and bazaars for your dream wedding dress.
The downside of buying or having your wedding gown early is that if it is too early, then you may find that the next season have your dream wedding gown. Or that you do not have a room or space to store your custom made one. You should always want to consider asking your seamstress if it is ok for them to store your dress just before the big day.