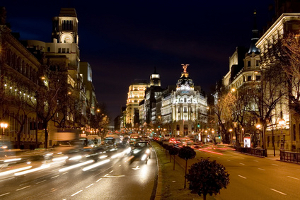 Madrid is an impressive city by any standards, combining the modern with the traditional. It's a popular tourist destination for us Brits because of the fantastic and notable nightlife and the fact that you can pick up a litre of Sangria for just 5 euros!
For a group of hens, there's plenty of opportunities to party but also time to chill out in one of Madrid's many parks or hit the streets and pick up some bargains.
Travelling as a Group to Madrid
The Madrid Barajas International Airport is Madrid's major airport and has flights arriving from all of the UK's major airports. It takes just over 2 hours to arrive and with many budget airlines such as Ryanair and Easyjet providing low cost flights, you can get a return flight to Madrid for around £50. Alternatively if booking as a group then consider one of the many hen packages in Madrid which will provide flights and accommodation as well as your entertainment when you arrive!
Hen Accommodation in Madrid
There are plenty of hotels to choose from depending on where you want to be. You can have a hotel right in the heart of the city with everything laid on so that you barely need to step out of your room, or you can stay in a quieter part for a little more relaxation during the day and some proper pampering! For hens on a budget there are lots of family run hostels or even entire apartments which work out at excellent value if you are doing a group booking.
Madrid by Night and by Day
Your hen party certainly won't be short of things to do whilst in Madrid. If you can stomach it you can experience Spain's most traditional form of entertainment; bullfighting. Or for something a little less bloody, head to the flamenco restaurants to watch some live flamenco dancing which should kick-start your appetite and there are no end of fantastic places to eat!
As for nightlife, well the partying starts at around midnight and can go on until 7am! Most people start with tapas to fuel them for a long night of dancing and then towards the Plaza where the most popular nightclub has to be the Macumba with over 1,600 square metres of dancefloor! DJs and live acts provide the entertainment whilst you provide the dance moves!
Just don't get so caught up in the party atmosphere that you miss your flight home "by accident"!
Plan and book your Madrid Hen Weekend – we've teamed up with leading hen weekend organisers Freedom to offer a range of budget hen weekend packages which include day and night time activities and a choice of accommodation options.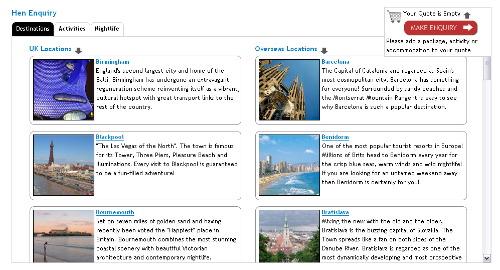 Configure your tailor made package from the list of options and get a no obligation quote.