Hen Weekends in Manchester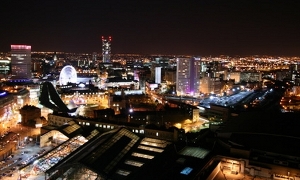 Manchester is the capital city of the North; as famous for its music scene as it is for its football teams. The city is stylish and classy, the haunt of many famous footballers and THE place to be for shopping, dancing and scoring!
For a fabulous Hen Party weekend, Manchester ticks all the right boxes – you'll find there simply isn't enough hours in the day to experience Manchester living!
Travelling to Manchester
Nothing could be easier than getting to Manchester! With three city centre railway stations, a huge bus and coach station and an airport, Manchester's transport links are well serviced from anywhere in the UK. One of the cheapest ways to get there is to book an advance train ticket. If you book in advance from London to Manchester your single ticket could cost as little as £11.50! Or if you fancy hiring a minibus, Manchester is much easier to get to than London and there's no congestion charge!
Accommodation in Manchester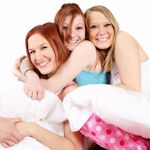 One of the best things about having a hen weekend in Manchester is that by comparison to London it's just so much cheaper and in some ways, loads more fun! Hotels here come in all styles and you'll find that even the more expensive ones are cheaper than a basic London hotel.
Depending on what you plan to get up to in Manchester, you can choose from plush city centre suites to budget hotels that offer a more than adequate bed to crash out on after a non-stop fun-filled day/night! Perhaps the simplest and most fun thing to do would be to book a Manchester weekend hen package that includes your hotel along with a themed weekend full of activities to suit all your raving hens!
Manchester by day and Manchester night life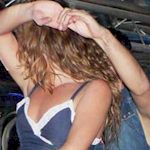 They don't call it "Madchester" for nothing! Manchester has earned itself a reputation for its diverse music scene and famous nightclubs. The Hacienda may no longer be there but with clubs such as the legendary Band on the Wall and the DJ favourite of Sankeys, there are more than enough to choose from! Visit the Gay Village for some ultra trendy bars and pubs that line the waterfront.
As for what to do during the day … what isn't there to do? Shopping in the Trafford Centre, dining at one of the many Michelin starred restaurants, a quiet drink in the Printworks, a visit to the Lowry and a scour for bargains in Affleck's Palace; will you have time to fit it all in??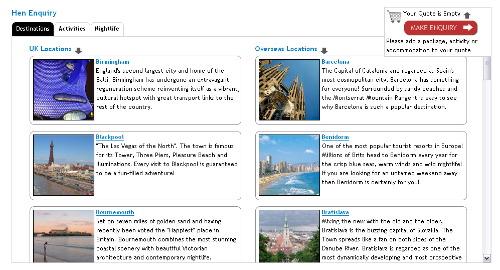 We've teamed-up with one of the UK's biggest hen weekend organisers to offer you a selection of specially tailored packages. Simply select the activities and choice of accommodation and get a personalised quote with no obligation.