Novelty and Unique Wedding Cakes
As among other things, weddings also evolved as it can be made more flexible and reflecting the personality of the persons going to get married. With that, wedding cakes also evolved from the traditional 2-3 layer fruit or cheese cake. Gone are the times that we also simply choose a regular chocolate cake.
Some of us now preferred to choose combination of cheeses arranged in a tower adorned by pieces related to the motif of the theme. Some of us also choose a tower of cupcakes instead of a cake topped by one layered cake. The cupcakes usually served as giveaways for the guest. Some still preferred the traditional layer cake but just added with a twist.
We have listed below some unusual but very elegant looking and pretty cakes available in the market.
Rachelles Beautiful Bespoke Cakes – based in South London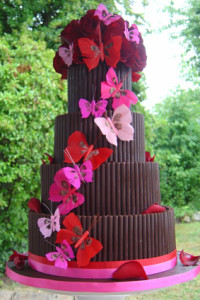 The Chocolate Butterfly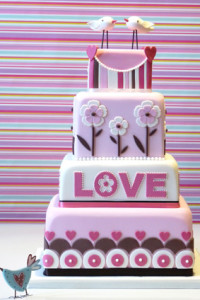 The Retro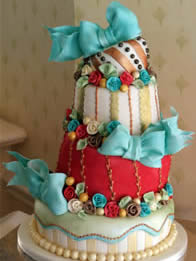 The Carnival by Catherines Cakes – based in both Berkshire & Oxfordshire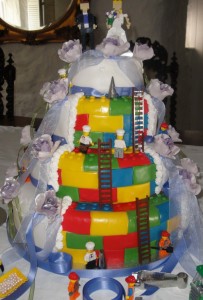 The Lego Cake by Rebeccah May serving Southern England & Northern France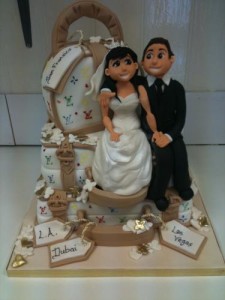 Travellers by Richards Cakes based in Manchester
and if thats not inspiration enough check out our Wedding Cakes Pinterest page at http://www.pinterest.com/thefizzwp/wedding-cakes/