The Westhoughton Wedding Show 2016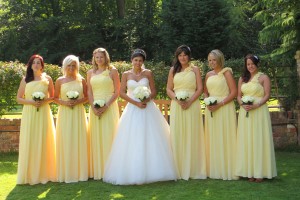 If what you received for Christmas last year is a sparkling engagement ring from your partner, we are so happy for you. Aside from congratulations which are in order, we would like to also send our help in your upcoming wedding planning.
As have been for the years, we will list the fairs and shows that can help you plan your dream wedding. And to start it off The Westhoughton Wedding Show 2016 is one of the best place to start with your planning.
The venue: Pretty Brookfield Hall is already a popular choice for wedding receptions, so you might find your perfect venue just by turning up to this.
The event: Lots of supplier, a venue available to explore, and a catwalk show at 1pm.
Dates/times: January 31, 11am-3pm, £1 entry (all money goes to Bolton Hospice).
For more details, please go here.