Alternative Hen Party Ideas
Whether you're planning your own, or you're planning it for a friend, your hen party no longer has to be a couple of drinks at you're local. So, if you're looking for something a little different for your hen party you'll be amazed at just how many fun and exciting hen activities you and the girls can get up to. Read on to find out more about some of the most popular hen alternatives around at the moment…
Alternative hen activities…
For years, hen parties consisted of a group of tipsy ladies heading to the coast with their matching pink t-shirts and feather boas looking for a good time. For some, this is the ideal way to celebrate, but for others, they want a little more out of their hen night. Below are a list of some of the most popular hen alternatives around…
Pampering…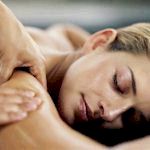 If drinking and strippers isn't your bag, and massage and beauty treatments are, then why not take the ladies to a spa? Most hotels and spas now offer hen packages for even the smallest of hen parties. You'll be able to indulge in everything from massages, manicures, beauty treatments and even cosmetic procedures!
So, if you and the girls fancy a well deserved break, and you want to take it easy, then pampering hen activities could be just what you need.
Pole Dancing…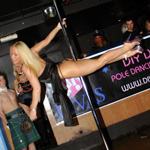 Instead of hiring a stripper for your hen party, why not be the stripper yourself?
Ok, so you and your gal pals won't have to go bare, but you'll certainly learn all the moves. Pole dancing is fast becoming one of the most popular alternative hen ideas, and it's good for you too. You and your girly gang will be mastering those sexy moves in no time at all, and loving every minute of it.
Bollywood dancing…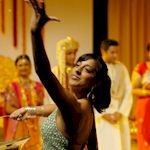 If you and your gal pals love dancing, and fancy trying something new, then why not give Bollywood dancing a try?
This fun hen alternative is great for any hen party size, and you're sure to have a blast. Don't worry, these classes aren't super serious, and you won't have to master your Bollywood moves in one session, instead they're all about having fun and messing around with your mates.
Burlesque dancing….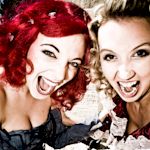 So, you fancy yourself as the next Dita Von Tesse?
Well, the theme of your hen party has to be burlesque. You and the girls will love this hen activity, and it'll give you the chance to channel your inner seductress.
So be prepared for plenty of tassels, tight clothing and some sexy moves.
Cocktail training…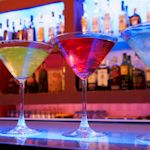 We all watched the dreamy Tom Cruise in the movie Cocktail, but now it's your time to give that flare bar tending a whirl.
You and the girls will learn just how it's done, and you'll be spinning bottles and creating yummy cocktails in no time at all. But, not only will you learn how to make all kinds of tasty concoctions, you'll get to drink them too… what could be better.
So, if you want to learn a new skill, but have a great evening too then cocktail training might just be the hen alternative you've been looking for.