Winter Wedding Planning Tips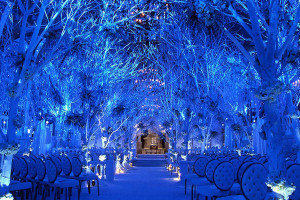 Every girl has their dream wedding. The theme, the motif, the colors has been set in their mind. And on each girl's dream wedding, there is that hope that they can pull it off.
Each one of us may have dreamt of a winter wedding. And some may have issues with how to bring it all together. As we all know, winter is one of the hardest season to plan a wedding on.
And we are here to help you. So we have listed some tips on how you can pull off that winter wedding dream.
TIME – Winter usually brings in the clouds earlier than usual. So if you wanted to have lots of photos with natural light on it, planning your wedding earlier or in the morning time would be a good thing.
BRIDESMAIDS OUTFIT – Make sure your Bridesmaids are also comfortable. Style their dresses that they would be warm all throughout the ceremony. You would not want them to show chattering teeth on your wedding photos
TRANSPORTATION – Backup. That is what you should ask your transportation company if you are planning a winter wedding. You would not want to get stuck in the snow and no other options to continue the journey to the venue.
CANDLES AND LIGHTS – Make sure you incorporate candles and lanterns on your wedding design. Not only would they make the venue more beautiful, they can also bring warmth to your guest.
VENUE – Try to look for a venue that has a covered outdoor location. Or make sure there are enough umbrellas to go around should the snow starts to fall again.
FOOD AND DRINKS – Opt for warm and hearty starters like soups. Also, you can make the most out of the seasonal ingredients by adding them on the menu.