If you are wondering what gifts to buy for your wedding day attendants and guests then look no further? It is a wedding tradition to offer a token gift to show your appreciation to your attendants for their help and support as well as providing them with a memento of the special day. and we have a few suggestions that you might want to consider.
Alternative & Ethical Gifts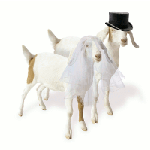 If you want to use your wedding day celebrations to help someone less fortunate then there are many ways to do this.
Most charities and organisations have now arranged their own gift schemes which make arranging an ethical wedding list a simple reality…
Gift Ideas for Her
Gift ideas and suggestions for the bridesmaids and the bride herself including jewellery and personalised treasures…
Gifts for Him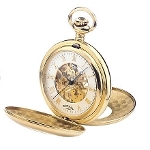 Gift ideas for the male members of the wedding party including the best man ushers and, of course, the groom himself….
Wedding Favours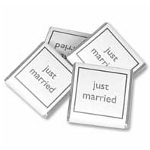 The tradition of giving a small gift or favour to your wedding day gifts is an old tradition which use to be 5 sugared almonds.
Nowadays you can be a bit more imaginative with a wide range of wedding favour ideas to suit all ages, styles and budgets…..
The Bride & Groom
The buying of a wedding gift for the bride and groom is an old tradition and is the perfect way to give them a start in life. Here are a few ideas:
Gifts for the Young Attendants
Ideas for what to buy your flower girl, young bridesmaids and page boy on the big day including jewellery, personalised keepsakes and cute teddy bears….