Practical Wedding Advice to help Inspire you to Make Your Day All that You Ever Wanted it to be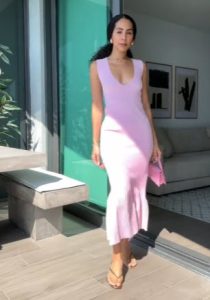 You're childhood bestie is getting married and has invited you to all the wedding events – Thats great news but then the realisation arghhh I need a maxi dress. A wedding is a magical event filled with love, joy, and an abundance of dreams. Every aspect of the celebration, from the venue to the decorations, plays a crucial role in creating an unforgettable experience. Among these essential elements is not only the bride's attire, which symbolizes her unique personality and style but the attire of all her family and friends in attendance. In recent years, a remarkable fashion trend has emerged in the wedding industry—the PH5 maxi dress. Not only does it exude elegance and sophistication, but it also offers a touch of whimsy with its ability to change colors in the sunlight. In this article, we explore the captivating journey of the color-changing PH5 maxi dress and its relevance in a wedding setting.
Read More »
Showing 1–12 of 1078 results
Shop
Looking for that something special for the Wedding?
Do You Enjoy Reading our Posts?
Register to be kept upto date with new posts and any new deals and sales that we may come across