5 Things to Consider When Booking Wedding Venues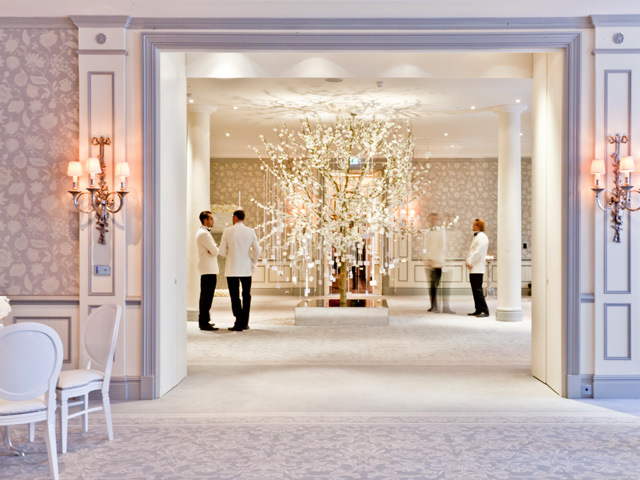 Wedding Venues are another important detail in a wedding couples list. The venue is usually tied up to the theme of the wedding the couple want to have.
Here are some tips from Jen Barton before booking that Wedding Venue of your dream.
Wedding venues: 5 things to consider before booking yours
Scheduling considerations
This will certainly have an impact on your own big day – timings for the ceremony and other logistics from setting-up flowers (or indeed whether you'll have to share flowers), coordinating when one set of wedding guests will be leaving and the next arriving, transport etc.
If you are using a large venue with multiple rooms, you should check out their procedure for how they handle multiple weddings over the course of one day – you don't want to feel part of a 'production chain'; it should feel special for both you and your arriving guests.
Personalisation vs. venue restrictions
2) Recently I've detected a new trend among couples who are moving away from 'the standard' suppliers in a bid to create a sense of 'home' for their guests on the big day.
This is something I wholeheartedly encourage – the wedding day should be a reflection of the bride and groom. However, this degree of personalisation does require an element of flexibility when it comes to suppliers, set-up and the look and feel of the venue.
Often, couples want to choose their own table settings, rather than hiring 'the usual' from the venue, or to work with their favourite restaurant to create a really exquisite private dining experience. The art of beautiful 'tablescaping' takes time but looks stunning.
Timings
3) It's important to confirm timings with the venue, particularly with regards to access – both before and after. How much time will you have to set-up? Is this sufficient for your florist, band or production team? Do check this, as it can cause problems down the line. Don't just think about the set-up: the de-rig can also be time-consuming and, if it hasn't been discussed and confirmed, you could end up with a hefty final bill.
Other costs
4) Be aware of hidden extra costs. It's surprising how many couples don't read the fine print of their contracts; please do, it's vital! Best to ask all the questions in the early stages – is service charge included or discretionary? If you're hiring security, must it be the venue's own team? Again, timings come into this, too.
Think of ways to save
5) Finally, if you're working to a slightly tighter budget, one of the first elements to establish is whether the venue allows corkage, or whether 'dry hire' is an option and you have the free reign to bring in your own suppliers. This is an area in which couples can make the biggest saving.
How did you consider your wedding venues? We would love to here your input.