Picking the perfect destination for celebrating your last night of freedom before your marriage can be difficult, so here's a list of the Top Ten UK Hen & Stag Weekend Locations, to give you some inspiration.
Brighton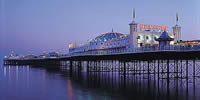 Less than an hours drive from London, Brighton has, without a doubt, the best social scene on the South Coast, making it a fantastic location for your Hen or Stag Night.
Brighton has the greatest concentration of restaurants in the south east after London. Night-life is hectic with a profusion of excellent bars and clubs, most within walking distance of each other. With a heady hedonistic atmosphere your sure to have a top night out.
Nottingham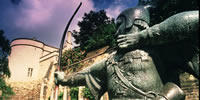 Due to it's central location, Nottingham is an ideal place to have your hen party, particularly if your inviting people from around the UK. The city has a thriving music scene, a huge concentration of pubs, clubs and restaurants packed out with friendly weekenders, students and locals.
The Old Lace Market area is renowned for shopping, eating, drinking and clubbing! Nottingham is a great location for your Hen, with superb activities and one of the best night-life of any city in the country.
Newcastle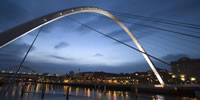 Newcastle is a fun-loving city that's bursting with character, shops, restaurants & plenty of noise – perfect for a hen or stag weekend! The vivacious Quayside is home to a myriad of trendy bars & restaurants each one different to the next. The host of fun pubs & bars in the legendary Bigg Market area provide a real contrast and are guaranteed to entertain your party.
Finally, you cannot visit Newcastle without paying a visit to the famous Metro shopping centre, which demands at least an afternoon of hen party browsing! Newcastle has it all.
Edinburgh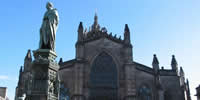 A lively cosmopolitan city mixed with some warm Scottish hospitality and is undeniably one of the most beautiful & friendly cities in the UK. Although there is a fantastic contrast of new & old in Edinburgh, it hasn't lost any of its original charm.
Edinburgh castle lights up the city by night and provides a perfect backdrop for the countless bars & clubs from which you take your pick – and not forgetting the Royal Mile & Princes Street for some all-important hen weekend shopping! Edinburgh is an excellent choice for a hen night for those looking to party, indulge or just simply go with the flow!
Bournemouth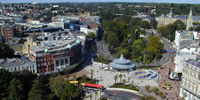 The sedate old resort is now one of the most popular stag-and-hen destinations in the country, with 16 nightclubs and two lap dancing establishments.
The Gem of the South, Bournemouth is a vibrant and outgoing town for a hen weekend with wonderful nightlife and miles of beautiful sandy beaches. It rivals Brighton as the most popular location in the South for hen and stag parties, which is not surprising when you consider it's sophisticated selection of trendy restaurants, bars and beach life.
Bournemouth has over 250 restaurants, bistros, wine bars and clubs. Harpers & Queen described Bournemouth as 'the next coolest city on the planet' and The Times described Bournemouth as 'one of the liveliest places in Britain'.
London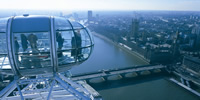 Probably the world's greatest capital city – fantastic by day and even better by night, London is fast becoming the UK's greatest hen weekend city!
For variety and non-stop entertainment, the Capital of Cool is pretty hard to beat. Make your memorable night even more unforgettable in this most spectacular of cities.
Choose from world class West End shows, fantastic landmarks such as the London Eye, opulent spas, unbeatable shopping plus a mind-blowing selection of bars, restaurants and clubs.
Bristol
Brilliant by night, the city has the largest range of entertainment venues and restaurants in the South West, a challenge for any hen or stag party!
The Harbour Side is overflowing with cafes, pubs, bars & restaurants and lights up night after hen night with revellers all looking to party! A real cosmopolitan feel to the City ensures every age, taste & budget is catered for.
Newquay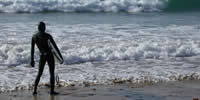 With eleven beautiful sandy beaches and a versatile, lively atmosphere Newquay is the perfect destination for your hen weekend.
The bars, pubs & bistros all provide a bubbly yet chilled out vibe with partying continuing into the early hours.
Cardiff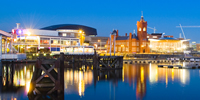 Rapidly gaining a reputation as one of the coolest cities in the UK – an excellent choice for a hen weekend! Cardiff boasts a vast and varied selection of shops, from high-fashion boutiques to the major names in high street shopping.
At night, Cardiff Bay provides an excellent place to enjoy a meal or glass of wine. Accessible by water taxi to the city centre, it is the perfect place to start your hen night. Cardiff makes an excellent choice for a hen weekend – you wont be disappointed.
Leeds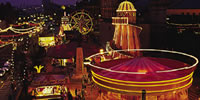 With one of the most chilled out atmospheres you can find, the city centre provides everything you could want for your hen weekend. Recently dubbed the Knightsbridge of the North, Leeds provides you with some fantastic shopping opportunities with choices ranging from high street & designer brands, right up to famous department stores including Harvey Nicks
Leeds is a revitalized area combining style and culture mixed with the traditional and wonderful Yorkshire welcome!