Top Ten Overseas Hen Locations
Picking the perfect destination for celebrating your last night of freedom before your marriage can be difficult, so here's a list of the Top Ten Overseas Hen Weekend Locations, to give you some inspiration.
Barcelona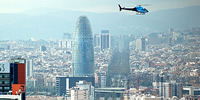 Barcelona has proven to be one of Europe's top destinations time and again. The Catalonian capital boasts a magnitude of great bars, clubs and restaurants as well as a superb climate and location. Sitting on the shores of the Mediterranean, Barcelona is only around a 2 hour flight from the UK.
A night out in Barcelona starts late, with most bars staying open until 3am and clubs until almost breakfast time. The choice is vast with different areas of the city sporting alternative vibes and attracting different crowds. In the summertime the beach bars open for business, with live music, ranging from chill-out to up-beat party the atmosphere is jubilant throughout the day into the early hours.
Benidorm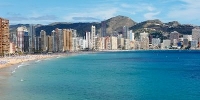 Benidorm – a Mecca for fun-loving Brits – sprawls happily up the hills and off into the horizon. Developed from a tiny fishing village, it is now one of the cleanest and most popular resorts in the Mediterranean. Benidorm has worked hard to get rid of it's 'down-market" image – with some considerable success.
This is the ultimate Costa Brava resort, and it extends a warm welcome to everyone – all year round. Night-life is legendary – from some of Spain's best cabaret bars to some of the continent's biggest and best clubs, hen nights and stag nights in Benidorm only end when you decide you've had enough!
Bratislava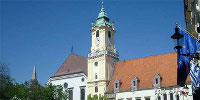 Bratislava the capital city of  Slovakia in central Europe, situated on the banks of the river Danube and just 37 miles east of Vienna. Bratislava enjoys a continental climate with hot summers and cold winters with temperatures in the high 20's from June to August. The architecture is a mix of traditional historical buildings with some modern landmarks which include the Novy Bridge which features a UFO style restaurant perched on top, the upside-down pyramid of the Slovak Radio headquarters and the Kamzík TV Tower which dominates the skyline.
The City has its fair share of open spaces and park land with the famous zoo which houses over 150 wild animals including a very rare white lion and tiger. Public transport is plentiful and, like most cities in central Europe, there are plenty of bars and restaurants serving cheap food and alcohol.
Budapest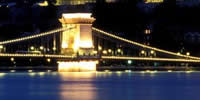 The Hungarian city of culture, Budapest has all the right elements to create a perfect hen/stag location. Sitting just over two hours flight away from the UK the city offers plentiful bars, clubs and cafes combined with sublime architecture and an idyllic setting.
If you are looking for a fun time Budapest promises to deliver, whether you fancy a wild night, a memorable meal or simply to soak up the sights, there is so much choice. This exciting city boasts low cost prices and the beer/wine is certainly no exception.
With bargains to be had on everything from cheap shoes to souvenirs, there's no doubt that shopping in Budapest can be a fun and worthwhile experience! Budapest is simply brilliant!
Krakow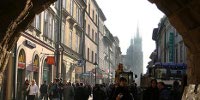 Krakow is Poland's second city and its major cultural and academic centre with many old buildings and stunning views across the Vistual River. The weather is temperate with warm summers and temperatures reaching the mid-thirties from May to September.
The city is blessed with parkland which surrounds the centre and there is plenty to see and do. Public transport is plentiful and it's easy to get around. As you would expect for a major Polish city there are no shortage of bars and nightclubs with great Vodka in plentiful supply.
Madrid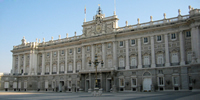 Without a doubt, Madrid is one of the most sophisticated cities in the world, with its architecture, fashion consciousness, cafe life and clubbing attitudes. Although, it is possible that the city that never sleeps has calmed down a little in recent years you can still count on finding a party atmosphere at all times of the day and in all situations.
You'll also find culture in abundance here, with some of Spain's top galleries and museums lining the streets and some great shopping opportunities. Because the clever Spaniards think you should always eat when drinking, most bars also serve food – usually tapas. And despite the efforts of the authorities, Madrid's night-life still happens later than in most other cities. If you like to party, you'll like Madrid!
Magaluf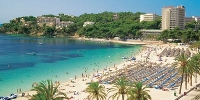 A major resort located on the Spanish island of Majorca Magaluf is a popular tourist destination for many people from the UK. With three white sanded beaches, numerous bars and a lively night-life the resort is a very popular location for hen and stag parties throughout the summer months.
Although famous for it's night scene Magaluf is also home to number of leisure attractions which include two water parks, horseback riding schools and a number of water sport activities.
Prague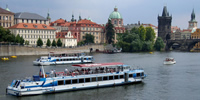 Now an established travel destination, Prague is also very popular with those looking to celebrate their last days of un-married freedom in style. The laid back bohemian exterior of the city in the daytime reverts to serious partying and drinking in the dark hours, with the cities night-life now approaching legendary status.
Located on the banks of the Vltava River in the heart of the Czech Republic the city is a muddle of five historic towns with a year round cultural calendar. Whatever takes your fancy, be it sightseeing, culture, bars, clubs or architecture, Prague has something for everyone.
One other big plus point with this city is it's low cost prices! The bars and low cost restaurants will keep you amused for hours if not days! Whether you go for the shopping, drinking or sightseeing, Prague will not disappoint – a truly magnificent city of contrasts, perfect for a cheap hen or stag weekend abroad.
Valencia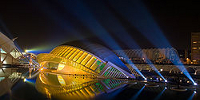 Spain's third largest city and lies on the Mediterranean coast. Originally an industrial city, Valencia has utilised it's rich historical and cultural heritage to become a vibrant centre of tourism. The climate is warm throughout most of the year with summer temperatures in the high twenties – so not unbearably hot.
Famous for its festivals of Las Fallas which takes place in March and La Tomatina (a mass tomato fight) which happens each August.
The city enjoys a vibrant night-life with many bars and clubs open well into the early hours.
Venice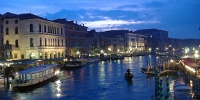 Situated in northern Italy, Venice is known as one of the romantic capitals of the world but is also a lively and vibrant city with lots to see and do. Popular attractions include St Marks Basilica, the Grand Canal and the Piazza San Marco.
The climate is humid with cool winters and very warm summers. Getting around the network of canals is easy and an experience you'll never forget.