Hen Weekends in Edinburgh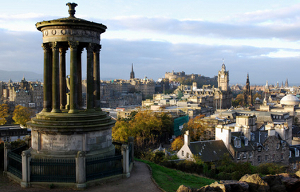 Edinburgh is not only the capital city of Scotland but the capital city of fun, festivities, fashion and fabulous parties! Think of the Edinburgh Fringe, the Edinburgh Festival and the annual Hogmanay celebration; whatever's happening you can bet that it's happening in Edinburgh!
So for a Gaelic hen weekend with a difference, head to the fair Scottish city of Edinburgh!
Travelling to Edinburgh
Edinburgh is extremely easy to get to by rail, with a journey time of under 5 hours from London thanks to the National Express line which is the fastest route in the UK. Book your tickets in advance and you could get from London to Edinburgh for instance, from £14.60.
For a shorter journey time, Edinburgh Airport has regular flights arriving from most major UK airports. The city is also well serviced by the National Express and the roads into Edinburgh are easy to navigate and surprisingly clear – there are less cars the further north you go, see?
Accommodation in Edinburgh
If you are planning to visit Edinburgh during one of its many festivals then you'd be advised to book in advance as the Edinburgh festivities are internationally renowned and hotels get booked up quickly.
One idea would be to book a hen weekend package in Edinburgh where the hotel accommodation is included. If that doesn't grab your fancy then you can choose from glitzy hotels to bring out the glamour puss in your hens or more basic budget accommodation so that you have more money left over to spend on … shopping!
Edinburgh by Day and Edinburgh Nightlife
Edinburgh is a 24 hour city that is simply buzzing with life no matter what time of the day or night! Whatever you are into you'll find it here, whether that be beauty pampering; shopping on the Royal Mile; visiting Edinburgh Castle or whisky tasting!
As for Edinburgh nightlife, well you just can't get better and you never know who you might bump into on a night out in Edinburgh! Try upmarket George Street for some modern clubs and bars or Cowgate for a more relaxed vibe. One thing is for sure; in this 24 hour city sleep isn't an option!
Hen Weekend Activities and Packages in Edinburgh – We've teamed up with Freedom Ltd – the UK's leading provider of hen and stag weekends to offer a range of Edinburgh hen weekends and activities.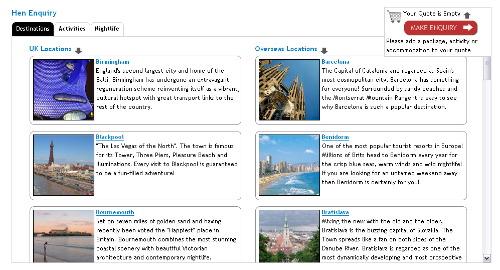 Select from a range and day and night time activities, choose from a selection of budget to premium accommodation options and get a tailor-made quotation with no obligation.