5 Reasons For Hiring A Wedding Planner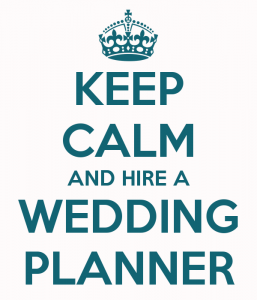 A wedding is a very important part of celebrating a couple's union. Bride and groom exert all effort they have to make sure everybody enjoyed and remembered their big day.
And with this in mind, hiring a wedding planner is usually a good thing to do when you plan a wedding.
Here are some other reasons why have to do just this.
The Top 5 Reasons For Hiring A Wedding Planner
You get easily stressed
Weddings are stressful; from deciding on the venue to whittling down the guest list, it can all leave you feeling totally overwhelmed. When you're researching wedding planners look out for someone local so you can meet face to face. Also, ask if you can speak to brides and grooms they have worked with for reassurance. Once you've picked out your perfect dress, hiring a wedding planner will ensure you have a worry-free day and you can enjoy it as much as everyone else!
You're too busy
If you and your partner work long hours, it can be hard to fit in all the planning that needs to be done. A wedding planner can schedule your meetings for you and some will even attend on your behalf if you want them to. It's their job, and they're very good at it.
You're planning to get married abroad
If you're planning to tie the knot in another country, it can be difficult to organise suppliers that you know and trust. Choose a wedding planner who has experience in organising weddings abroad and be sure to read feedback about the planner's previous experience.
You're worried about going over budget
According to The Telegraph, a poll revealed that the average UK wedding now costs more than £18,000. With this in mind, the budget is one of the first things you should consider before planning your wedding.
If you're already worried about controlling it, a wedding planner will be able to advise you on how much things should cost. Roughly what percentage of your budget will be spent in each area and inform you when payments need to be made so you never miss a deadline. See them as a wedding financial advisor.
You want your vision to become a reality
Some couples worry that the wedding planner will take over and plan the wedding the way they want to, but this isn't the case. They will work with you to ensure your vision comes to life and you get the big day you've dreamed of. They'll be able to offer you inspiration and advice, and may even come up with ideas you haven't thought of.