5 Things You Should Never Say To A Bride-To-Be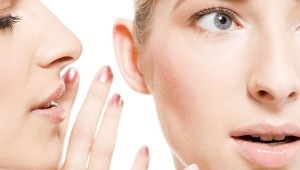 Planning an event is very hard. You sometimes get frustrated and have anxiety attacks due to overthinking things regarding the event itself. Imagine if it is your wedding that you are planning for. For sure, you will feel more pressured and stressed until the event is finished.
At one point, during the planning, she would have most likely had a spat with her groom, her parents and most especially her wedding planner. With that rollercoaster of emotions overwhelming the bride, you can just imagine what a single statement can do to her.
So we have listed our top 5 of things you should never say to a bride-to-be:
"Finally! It's about time!" – This is one line you should never, ever say to the bride. Unless, you wanted to be out of the guest list. It should not matter how long they have been dating or living together, the only response you should tell her is I am so happy for you.
If it were my wedding" -Yes, you got it. It is not your wedding. So save all your fabulous ideas for your own wedding. And only provide your inputs when she asks you.
"Your ring is so small" -Whether it is a 18 carat diamond or a small stud , never ever say that her ring is small. Remember, that ring is picked by his groom and thought of her in the process of choosing it.
"I don't like your dress" – If you are asked to help her pick out a wedding dress then that comment is ok. But if you were not asked for an opinion better keep it to yourself.
"Are you sure you want to marry him?" – Be a friend and support her decision. Even if you do not approve of the groom she is marrying. She is the one spending her lifetime with so it should be his choice.