Wearing a garter on your wedding day is a time honoured tradition said to have originated in the 14th Century when guests were of the belief that owning a piece of the bridal dress would bring them good luck. Brides started to wear a garter in attempt to stop guests from trying to snatch a piece of her dress and would toss the garter into the crowd. Nowadays most weddings are much more civilised affairs and it is customary for the bride to simply pose for a photo by tantalisingly showing her garter.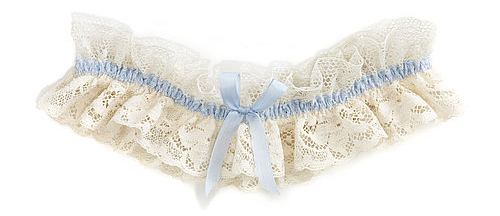 Something Blue?
There are now a wide array of designs and styles to choose from although the traditional lace garter with a blue silk ribbon and bow is the most popular. The colour blue is thought to symbolise fidelity and purity and the blue trim of a garter is great way to incorporate the colour into your outfit.
Garter above: Tianna from the Love By Susie Bridal Couture Range made from vintage lace and a silk ribbon, presented in a nice keepsake box.
More Bridal Garters