Monsoon's Vintage Collection
With the Vintage wedding theme slowly rising in its demand, Monsoon is set to offer their beautiful dresses to cater your needs on your Big day.
Let us see some of their pretty and lovely wedding dresses that would surely excite you for your wedding day.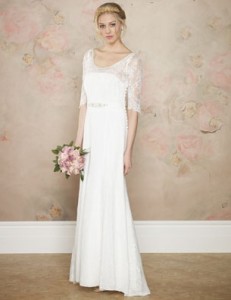 Carlotta Bridal Dress
Walk down the aisle clad head to toe in Monsoon's most luxurious lace, with intricate scallop detail to the ¾ length sleeves and hemline. The Carlotta wedding dress features a flattering pharmacy sheathe skirt with a slight trumpet, set off with a hand-embellished waistband of diamante, bugle and pearl. Additionally, the scooped back and neckline are highlighted with a trimming of pearls and silver beading. Featuring a concealed side zip to the inner slip with lace-covered button detail to the outer dress.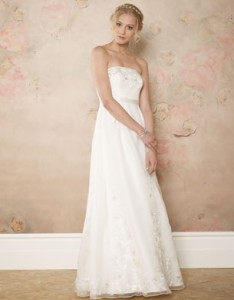 Arya Bridal Dress
Wonderfully feminine, our Arya wedding dress details some of Monsoon's more intricate hand-embellishments. Floral embroidery, with accents of sequin and pearl, in white and silver trims the strapless, fully boned bodice and highlights the hemline. A flattering, attached waistband defines your silhouette and accentuates the fullness of this elegant, princess skirt. Featuring detachable shoulder straps and an inner-silicone trim for added support, with a concealed side zip. Take away your own personal swatch of fabric to match perfectly with all your wedding accessories.