Things You Need To Know When Planning A Wedding
Planning a wedding is not a walk in the park process. It actually includes a lot of work and love for detail.
And don't you wish you knew some things about wedding planning before you start it yourself.
We'll here are some things you need to know according to Richard Beech.
24 things you need to know if you're planning a wedding
1) If you're going to spend big money on something, spend it on a great photographer that's how you're going to remember the day
2) Getting people to RSVP by post (but freestyle) is really fun apart from the days when no one arrives and then it's a bit sad
3) You have to pay for the Church and RENOUNCE YOUR SINS
4) Don't mention the word wedding to the reception venue if you don't have to they instantly pop 50% extra onto any charge, just tell them you are having a big party
5) They will try to charge you to cover the chairs and they want you to put pillow cases/KKK hoods on chairs. Just cover them yourselves, with something that isn't a pillow case!
6) When you go see the registrar at the town hall to post notice they'll ask you whether you're related to your fiance(e). And that making the appointment in the first place is a massive palaver if you cannot easily take time off between the hours of 9am and 3.30pm on weekdays
7) You need to do Google searches in incognito windows or you could be followed around the internet by pictures of your wedding dress, which is BAD news if you use the same computer as your partner
8) You will become embroiled in the most tactical of all battles fighting family matriarch figures regarding who you can and can't invite to your own wedding
9) Some places charge you to hire each fork
10) Vintage means double the price
11) People WILL ask for your wedding Pinterest board so make sure you keep it up to date!
12) You can't take photos of wedding dresses you try on in shops until you have bought it and you have to pay to try on wedding dresses
13) You cannot trust the opinions of the women who work in wedding dress shops. You just can't
14) Men, when buying new shoes remember to remove the price tags from the soles before kneeling at the altar
15) Cats like hats with feathers. Remind your mother-in-law of this fact well in advance to avoid cat (and hat) disappearing off down the bottom of the garden just as the car arrives to leave for the church
16) Some photographers will throw in a pre-wedding shoot if so, DO IT. You'll feel a lot more at ease with them on the big day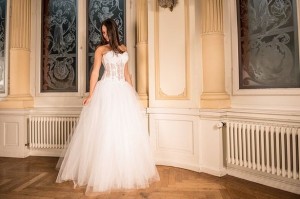 17) Get your snaps done before the reception so everyone can relax and have a chat afterwards
18) A lot of venues run special offers. It pays to do your research and ask, even if they don't seem to be currently available19) Babysitters. Seriously, the best investment you can make if a lot of your guests are
parents – the sitters take care of the kids so the mums and dads can relax. They also sit with the kids at their own table, where the parents can see but don't feel they have to rush over and help
20) Get a good band if the groom can play a number with them, it'll probably make him happy
21) Your guests will keep asking where the venue is, and what time the wedding is even though the wedding is TOMORROW PEOPLE!
22) Most venues charge you for corkage
23) Some stranger is going to see you basically naked (trying on dresses) so you better shave your legs and wear matching undies
24) But mainly: Try not to get too focused on detail. Although YOU'LL notice that not all the doves were released at the same time, for everyone else it's magical and lovely. Nobody will focus on the small details – they are just happy for you